Details about Erasmus+ Programme for outgoing students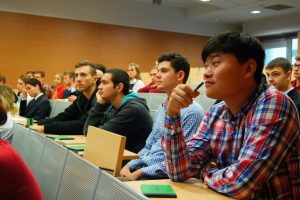 Erasmus+ is one of the programmes founded by the EU. The goal of it is to raise the level of higher education and to enhance intercultural exchange.
Thanks to this programme students of our Faculty can study one or two semesters at one of our partner universities. Time spent abroad counts into your study time here (you do not have to repeat whole semester after you come back). Our partner universities are in seventeen  countries in Europe e.g. Austria, Denmark, France or Italy.
Recruitment at our Faculty for Erasmus+ Programme for outgoing students takes place in March (for winter and summer semester and whole year) and in October (supplementary recruitment if any places left for summer semester). To take part in the recruitment process you have to be student of at least second semester of bachelor studies and so far pass all subjects.
More details about programme can be found in Polish  or in  English.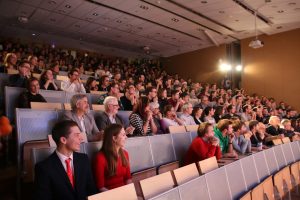 Application process
There are some websites that you should visit before you apply:
USOS in Polish: akutualności/Twoje jednostki/Wydział MINI
USOS in English: news/Your Departaments/The Faculty of MINI
Faculty application rules:
on USOS you can find all actual mobility offers. Before you apply, you can read some testimonials from Erasmus+ exchange. They are to be found here .
When you apply you can choose up to three universities with which MiNI has signed the partnership. A piece of advice on how to choose universities for your application:
Check language requirements for incoming students at host university. Remember than not all subjects have to be held in English, sometimes you need to know also another foreign language.
Check what courses you can study at partner university – do they match yours on MiNI? You should be able to plan your study program that corresponds to your level and field of study at WUT.
Check any additional requirements for incoming students e.g., minimum number of years finished at your home university at the beginning of your exchange.
If you would like to go on exchange on your last semester of a degree, you have to have special permission from Dean and your Supervisor.
If you would like to go to another university, which does not have agreement with MiNI, you can do it. The only condition is that you have to contact that university by yourself. If you sign an agreement between MiNI and that university, you will be admitted to that university on Erasmus without recruitment process.
Before the mobility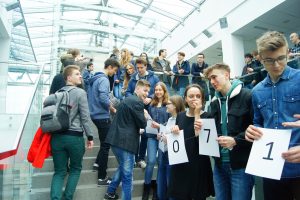 After you are nominated (which means you passed the Faculty recruitment process) there are some more requirements, you have to fill in before you can go on your dreamed exchange. There are few documents, which you have to fill for WUT's Center for International Cooperation, which can be found here in Polish  and in English . There you will also find all information how to send them and to whom.
There are also few more formalities to be filled for our Faculty:
Firstly, you have to establish the study program differences and set them with Dean's Proxy responsible for your study programme . Who is your Proxy, you can find on our Faculty's website. Then you fill the table in excel: Surname_programme differences_2021 and and send to Erasmus Coordinator, as well as

in the USOS system (the Student Exchange tab) you complete the Learning Agreement (LA). After the approval by the

Erasmus Coordinator, you will able to print and sign the

LA document. The LA document have to

be also signed by the Erasmus coordinator.
As you fill in your Learning Agreement you have various options to deal with differences in programmes at your home and host universities. Of course, all with the consent of your Proxy.
Firstly, you can match subject from here with one from there.
Secondly, you can decide to postpone this subject and take part in it as you come back (important: many subjects on MiNI are only on even semesters or only on odd semesters).
You can also attend some courses remotely, but it needs the permission also from the lecturer.
There are also some subjects which you can swap between semesters. It is commonly used when it comes to swapping elective courses with anything different, so that you can take some interesting subjects on host university, which do not match your curriculum at MiNI.
While filling your LA, please remember, that you have to gain at least 20 ECTSpoints during your exchange, so that your Erasmus can be valid.
During the mobility
When you finally go on your exchange, there are still some formalities, which you have to complete. They can be found here in  Polish and in English . Of course, do not forget to take from your exchange as much as possible as it is once-in-a lifetime experience!
After the mobility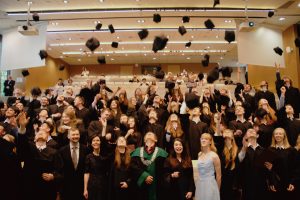 When you come back to Poland, the formalities do not end at the time you touch Polish ground on the airport. There are a few more documents which you have to fill in to end properly your amazing adventure.
After mobility in Polish – documents for WUT's Center for International Cooperation
After mobility in English – documents for WUT's Center for International Cooperation

You send three documents to Erasmus Coordinator:


– ToR (Transcript of Records),

received from the host university


– a document confirming your presence at the host university during your mobility (

the host university i

ssues this document

)
– the table (in excel) of

the study program differences, updated

with obtained grades (the grades have to entered by 30th September in the USOS system).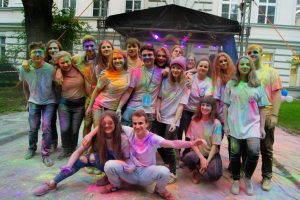 Contact
If you have any questions, do not hesitate to ask us, we are here to help you!
Magdalena Jasionowska-Skop
Dean's Proxy for Student International Programmes
erasmus(dot)mini(at)pw(dot)edu(dot)pl
Member of Student's Union Faculty Council, International Matters Committee
Aleksandra Novák
aleksandra(dot)novak(dot)stud(at)pw(dot)edu(dot)pl
Erasmus+ Office
https://erasmus.pw.edu.pl/erasmusen/Contact/Erasmus-Office
If not Erasmus then…?
Revised on 28 May 2021